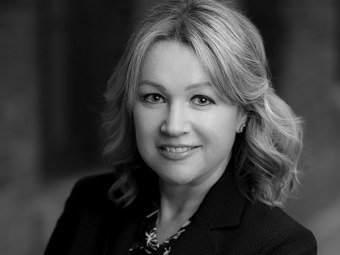 Lisa Shepherd
Founder and CEO
Lisa has been working with complex B2B companies for 20 years and has helped over 250 B2B leaders create sustainable sales engines within their companies.
Lisa's focus is providing in-depth strategy and marketing expertise to B2B companies with sophisticated and niche products and services. She has worked with organizations of every size, from marketing divisions of large corporations to the leadership teams of small and mid-sized companies. She has provided strategy and marketing, market intelligence, marketing planning and performance management services to clients in over 30 industries including manufacturing, aerospace, financial services, telecommunications, oil and gas, technology, healthcare, technical and professional services.
Lisa speaks frequently on B2B marketing and strategy at industry associations, economic development groups and universities. She was the B2B marketing blogger for PROFIT Magazine and has served on the Board of Directors for Innovators Alliance, a peer group for CEOs of fast-growing Ontario firms. She has been the youngest female CEO to be named to the PROFIT 100, was nominated for the Top 40 Under 40 and the Canadian Woman Entrepreneur of the Year Awards. She is also the author of 3 books on B2B sales and marketing (Market Smart, The Radical Sales Shift and Walking on the Moon).