Providing the right team for your current and future growth
Do you have just the right mix of team skills and experience at just the right quantity at just the right time?
Very few companies do. Getting this mix of talent right is becoming increasingly challenging as labor markets face continued volatility. It does not make it any easier that B2B growth marketing seems to get more and more complex every day.

Our outsourced marketing solutions take the guesswork and pain out of putting a great team in place to drive growth.

Whether you need an entire outsourced B2B marketing team, or a small "special-ops" group to complement your existing team, Mezzanine can help.

Our full solution offering: How we help you grow
Discover the growth engine: Our proven framework for growth
A B2B growth engine is a focused, sustained system for growth that uses marketing and related activities to create touchpoints with buyers at key moments to drive them towards purchases.

It is a proven approach and framework that we have honed over several decades with over 400 B2B clients. The typical growth engine is made up of 6 relationship-building components and 4 foundational components.




B2B Growth Engine Guide
Learn more about the B2B growth engine, our proven approach and framework.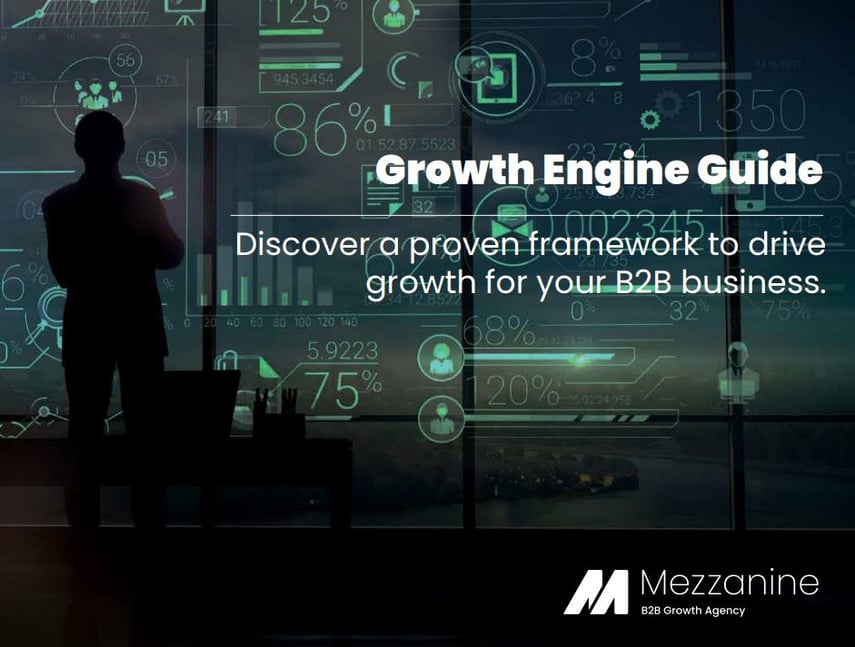 Get in touch to tell us about your B2B marketing outsourcing and staffing needs.