Planning and enabling your successful growth journey
Where should you focus your growth investments? Do you know what your best growth opportunities are? Is your company currently any good at growth? What has to change in order to become great at proactively driving growth?
These are just some of the questions we explore with you in our growth consulting work.
Through workshops, discussion, interviews and market analysis, we gather the information required to plot a successful growth strategy that leverages our proven framework.

However, the planning stages are only one part of the journey. Becoming great at growth also requires time and effort to develop and transform the people, processes and technologies required for your growth engine. To help you with that, many of our engagements include educational and change management support.
Our full solution offering: How we help you grow
Discover the growth engine: Our proven framework for growth
A B2B growth engine is a focused, sustained system for growth that uses marketing and related activities to create touchpoints with buyers at key moments to drive them towards purchases.

It is a proven approach and framework that we have honed over several decades with over 400 B2B clients. The typical growth engine is made up of 6 relationship-building components and 4 foundational components.




B2B Growth Engine Guide
Learn more about the B2B growth engine, our proven approach and framework.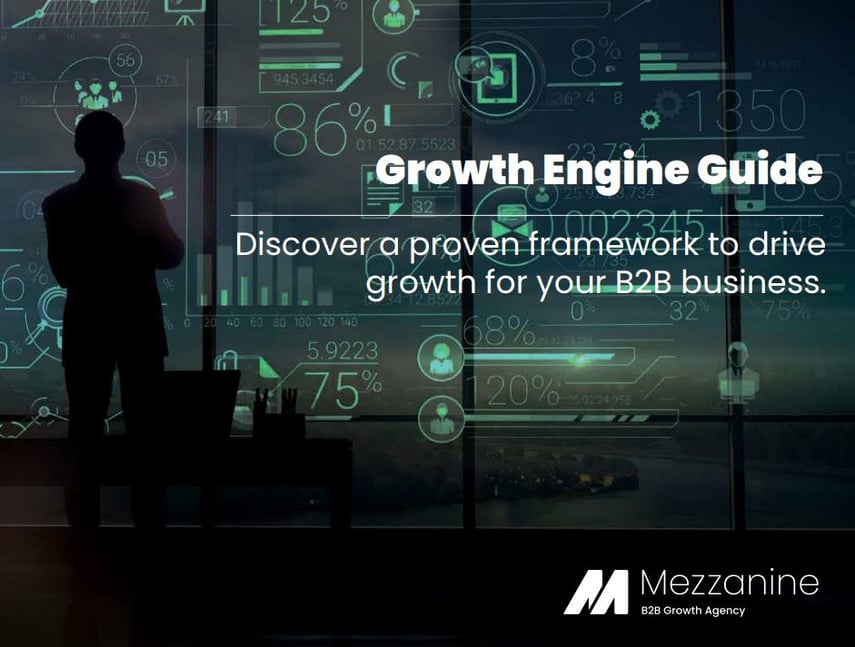 Ready to get started?
Get in touch and tell us about your growth goals and needs